The Golf Pride MCC grip is the #1 hybrid grip on tour.  These grips are a hybrid rubber/cord grip that combines the best performance characteristics of each material. Here's the whole color spectrum, representing color schemes for most sports teams.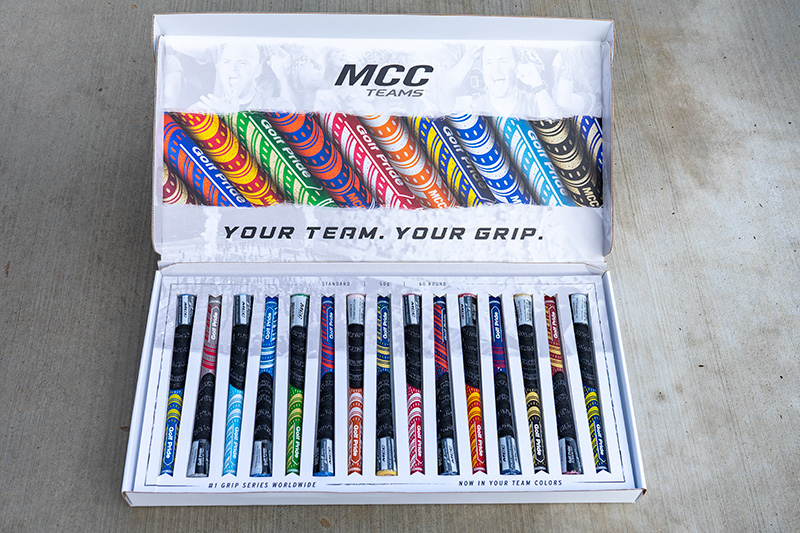 The upper hand area of the grip is brushed cotton cord and the lower part of the grip is a high-performance rubber material.  The cord portion naturally gives the player a solid grip and control in all weather conditions while the rubber portion provides feel and responsiveness.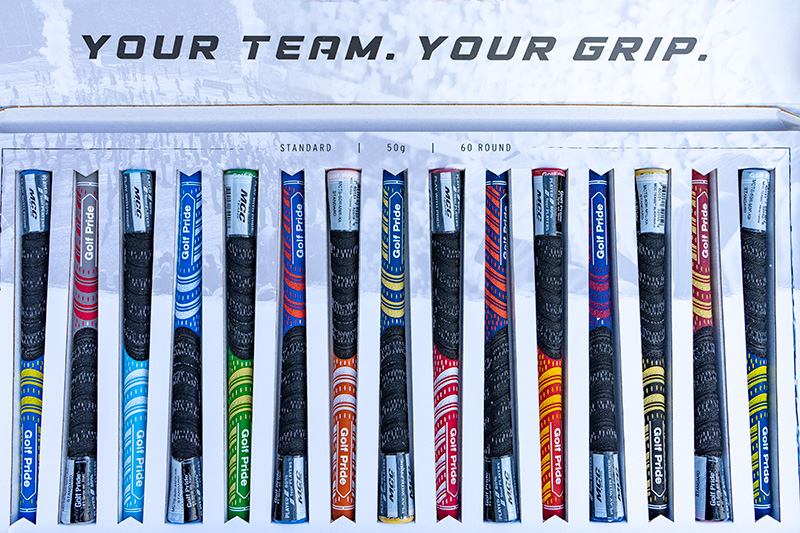 Summary
All-weather control – cord style wicks away moisture to help prevent slipping.
Max surface texture – "Pebbled" texture increases surface area, increasing control of the club.
Firm feel – Grip provides a firm, responsive feel, and a high level of feedback. "Feedback" is the vibration and audible sound translated from the club to the golfer.
Team Colors
After careful analysis, my team color is the red and black grip, just right of center.  This matches well the Utah Utes crimson red.
Which color matches your team?
---
---